The Summer Foundation's Annual Public Forum was held on November 25, 2022. For the first time since 2019, we were pleased to host an audience in person, as well as online. The hybrid event saw almost 600 people join us online and close to 150 in person at The Arena, NAB Docklands.
Watch highlights from the forum:
Our panel of experts, made up of policy makers, sector experts and people with lived experience of disability were hosted by Beverley O'Connor (ABC News 24), and discussed what a reimagined NDIS might look like.
Bram Heinrich-McPartlan and Tobias O'Hehir brought the voice of lived experience to the discussion, with valuable insights into their own experiences navigating the NDIS. Importantly, they both highlighted the life-changing supports that their NDIS funding provided, while also sharing how complex the NDIS is, and how difficult it was to access and understand.
Tobia's noted that his work as a lawyer helped him to recognise what was needed to put together an application that ensured he would get the funding package he needed, bringing into sharp focus that most do not come to the NDIS with this level of expertise. "Immediately I knew this was an evidence-based process, straight away… I came to it with a law degree and comms degree, and all of my professional experience, and I was able to get the information that I required, I was able to get the evidence that I required."
John Dardo, Deputy CEO Partners, Providers and Fraud Taskforce Group, represented the NDIA and he was joined by Alecia Rathbone from the Housing Hub and Paul Simmons from Ability SDA, who added to the discussion from the perspective of sector and housing professionals.
It was widely acknowledged throughout the discussion that the NDIS is a young organisation with an enormous task, and while it is not where it needs to be, the organisation is committed to getting better.
John Dardo explained that the NDIA is working on both system improvements and immediate interface improvements to make the NDIS better now, and into the future. "But we also have to look forward and go, what do we need to keep focussing on at every level, to improve and be better next year, and in 5 years, then in 10 years."
Watch the full recording:
There were some fantastic suggestions for improvement from all our speakers. A key theme that emerged was improvements to workforce. For example, there needs to be more level 3 support coordinator funding, as well as funding for training for support coordinators so they can become the experts that they need to be. The implementation of NDIS in-reach roles within the hospital system was also needed so there are experts within the hospital system that can work with participants and support coordinators to get the best possible outcomes.
Suggestions for change within the NDIA included NDIS policy being separated from implementation, and a positive demand activation scheme, where the NDIA identifies participants who will likely be eligible for SDA. Paul Simmons explains, "the NDIA knows who is likely eligible for SDA, it wouldn't be perfect, but they would cover it a lot better than the market would".
The event concluded with a great sense of optimism for the future of the NDIS. For the full discussion – the range of barriers and possible improvements, watch a recording of the event above or download the transcript.
Speakers:
John Dardo – Acting Deputy CEO of the NDIA's Partners, Providers and Fraud Taskforce group
John Dardo joined the NDIA on secondment in August 2022 as Deputy CEO of the newly formed Partners, Providers and Fraud Taskforce group. John is responsible for outward facing interactions with providers, partners in the community, the national contact centre and the recently formed cross-government Fraud Taskforce. John has a longstanding senior executive career in the public service, having previously worked at the Australian Taxation Office and Department of Education, Skills and Employment.
Alecia Rathbone – Chief Social Enterprise Officer, Housing Hub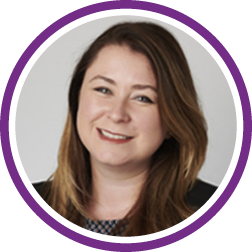 Alecia Rathbone is the General Manager of Summer Foundation's social enterprise the Housing Hub, that connects people with disability to appropriate housing. She is responsible for the development and growth of products and services of the social enterprise including the Housing Hub website, where people with disability can search for suitable housing by housing type or location, and the Tenancy Matching Service, which supports people with disability to apply for new property developments across Australia.
Bram Heinrich McPartlan – NDIS participant and SDA tenant
Bram lives with multiple disabilities in fully accessible specialist disability accommodation. Bram found accessing the NDIS a trial and it took multiple attempts to obtain the appropriate housing and supports in their plan. Bram now works casually, does disability advocacy and is grateful for the personal freedom and agency the NDIS has given them.
Paul Simmons – CEO, Ability SDA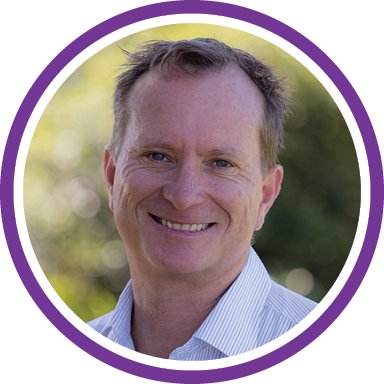 Paul Simmons is a registered SDA provider that builds specialist disability accommodation. Together with his wife Angie, Paul founded Ability SDA in 2016 in direct response to the need for high quality SDA in NSW. Paul recognised an opportunity to support people with high physical needs by offering independent living solutions and a better quality of life. Today, Ability SDA has 45 accessible apartments with further developments in the pipeline. With a combination of industry experience in economics, finance, property, aged care and SDA, Paul is driven to build cost effective, beautiful, accessible spaces for vulnerable Australians.